Our areas of specialty:
To be outstanding in this complicated world we must be outstanding in our work as Solicitors.
Of course we have a wide band of knowledge combined with an extremely high standard of training. However our core competences are mainly here:
In the area of Employment law, we support the worker, employer and works councils in all questions on disciplinary warnings, dismissal, regrouping, entitlements, leave entitlements and dissolution agreements...
In the area of contractual law we help on all contract designs. For example: sales, letting and leasing contracts, problems with craftsmen and outstanding invoices...
We can advise you on testaments, death healthcare coverage, precautionary power of attourney and the acquisition of real estate or sales of such and business transfers...
For entrepreneurs and company founders we work out the most economic and sensible solution to strengthen against competition, delivery agencies and customers. We support you in participation, sales, merges, succession arrangements and financial negotiation...
We help the vehicle driver and owner by accident, fines, arguments and insurance...
We represent accused persons and defendants at criminal proceedings', in particular those with economic emphasis...
Patients with any problems to do with: Doctors, clinics, insurance and pension departments, are supported by us...
We are valued by our colleague's as advisors on all areas concerning professional law of lawyers and notaries...
If we cannot help, then our network of national and international specialists can.
Solicitor
Elke Fischer
| | |
| --- | --- |
| 1960 | Born and raised in Herford |
| 1980 | Studied Law in Bielefeld and Los Angeles |
| 1987 | Began as a lawyer for a civil and commercial chamber in OWL, thereafter a partner |
| 1991 | Took over medium, and long-term Mandates for the settlement of open property issues of the "Trust Agency " in Berlin, Brandenburg and Mecklenburg- Vorpommern with the Key areas in Assets, Privatisation and Liquidation |
| 1992 | Specialist in labour law |
| 1996 | In between, a mother of three children |
| 2000 | A facultative advisory council Member of a medium-sized company in Niedersachsen in the sector of pet supplies |
| 2003 | Foundation of the partnership Fischer & Dr. Göhner in Bünde with the core specialities; civil and industrial law, economy and economic law, rules and regulations governing the professional conduct of notaries and Solicitors |
| 2005 | Executive Managing Partner in an assets and administration Ltd company |
| 2012 | Board member of the RA Micro GmbH & Co KG aA |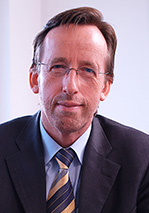 Solicitor
Dr. Reinhard Göhner
Specialist lawyer for industrial law,
Chief Executive and President Member of the Board of the Confederation of German Employers' Associations (BDA),
Executive committee Member of the institute for German economy (IW),
Editor of the magazine for industrial law (ZFA),
Chairman of the supervisory board for Centconsult AG, Paderborn,
Member of the CSC Germany supervisory board, Wiesbaden,
Member of the ZDF Management Board, Mainz.
Dr. Reinhard Göhner specializes in the fields of industrial and German civil law as well as economic legislation.
Dr. Reinhard Göhner was a member of German parliament from 1983 – 2007, a member of the Committee for Legal Affairs in parliament and parliamentary state secretary in the German ministry of justice. He further belongs to the electoral committee for the selection of German federal judges.
He has opened numerous publications on the subject of Industrial and Association law as well as Economy. Dr. Göhner is also a specialist in Equine law.
Dr. Reinhard Göhner has on many Legal Congresses opinionated on questions relating to the Faculty of Law, legislative issues, labour law and collective agreements. Since 2007 he has been attending expert hearings of the German Bundestag before the Committee on Labour and Social Affairs. Because of his envolvement as Managing Director of the Executive Board of the BDA, he is in close contact with the law and its business practices. He was and still remains a Legal policy advisor on political forums.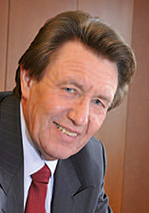 Solicitor and Notary
Klaus-Peter Bohrenkämper (Retd.)
Solicitor and Notary Mr. Klaus-Peter Bohrenkämper was born in Bünde in 1948 where he was also raised.
He studied law in Bochum and then later in Marburg.
Although he felt very much at home there he moved back to Bünde in 1977 to practice his profession as a Solicitor.
One of his strongpoints is road traffic law and the law relating to regulatory offences.
Since 1988 he has been a practicing Notary as well.